LA Motorsports blog sat down with our good friend and LA Motorsports, motorcycle stunt coordinator, Louie Franco. Now we really need to go into who Louie is, with 9 consecutive Baja 1000 wins that's more times than that guy who rides a bicycle in France! Let's just say that Lou, as his friends call him is an amazing human.
Louie Franco started off riding Motocross in his 20's, moved onto motorcycle stunts in his 30's and started racing the Baja 1000 in his 40's.
In his newest film, a period piece set in prohibition, look for him driving an old 1920's whisky runners truck, as molotov cocktails get thrown at and around him as he speeds by. Playing with fire is all in a day's work for Louie Franco.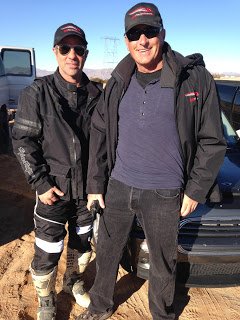 We wanted to know what he was up to outside of his stunt work, and got a story that really shows what kind of a person Louie is, with a typical, Louie Franco's response, "I'm Having Fun! I have been teaching an elite group in our armed services how to ride 250cc's while carrying a full pack of guns and ammunition." "Basically giving the soldiers training to ensure they come home safe and sound."
When asked how he got his start in the Baja, that spark goes to Dana Brown, son of super famous Bruce Brown of On Any Sunday and Endless Summer fame. Dana needed a camera mount that would be right in the middle of the action and give the viewer a feel of what it would be like to be in the actual race. Louie was entered into his first race in his on class "CM" short for Camera Mount, passed a few guys on the way to the finish line and was offered a space on a team the very next year.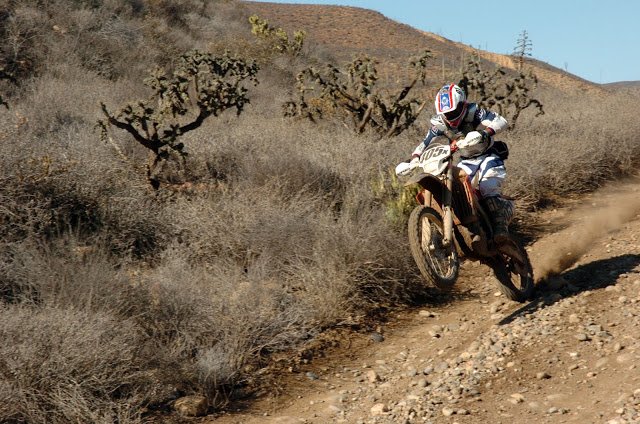 Where can you find Louie Franco when he is not doing stunt work or out teaching our troops? On any Sunday he can be found riding the coast of Baja, looking for that perfect spot, for that perfect empty wave.
We think that sounds pretty nice.